New scheme of financial aid for vehicles with zero or low CO2 emissions in Luxembourg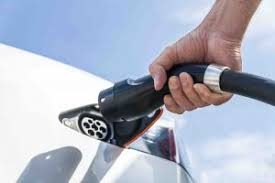 Premium for self-propelled vehicles
This new scheme has been approved January 25, 2019
• € 5,000 for 100% electric cars and vans;
• € 2,500 for hybrid plug-in type cars and vans with CO₂ emissions of less than or equal to 50 g / km;
• up to 500 euros for the following 100% electric vehicles: quadricycle, motorcycle, light motorcycle (125 cm3) and moped (scooter and pedelec45). The amount of the premium is 25% of the VAT cost of the vehicle, without exceeding 500 euros.
Hydrogen fuel cell cars and vans are also eligible for the € 5,000 premium.
The electric kick-scooter is implicitly not eligible because its predominant use on sidewalks as well as the equipment of the majority of these vehicles do not comply with the provisions of the Highway Code.
Who can benefit?
Financial aid is reserved for private individuals and legal persons who own a vehicle registered in Luxembourg.
In the case of a lease or leasing agreement, the financial assistance may be granted to the holder of the vehicle entered on the registration certificate or identified on the rental or leasing contract, provided that the owner of the vehicle waives the aid in question and that the vehicle is registered in Luxembourg.
Financial assistance is available for vehicles first put into circulation between January 1, 2019 and December 31, 2019 inclusive, which have not yet been registered abroad. A minimum period of detention by the applicant of 7 months will apply.
II. Premium for bicycles and pedelecs25
There is a bonus of up to 300 euros for the purchase of a bike or pedelec25 (pedal-assisted bicycle with a power output of not more than 0.25 kW). The amount of the premium is 25% of the VAT cost of the bike or pedelec25, but not more than 300 euros.

Beneficiaries of the premium and conditions of eligibility

The financial aid is reserved for natural persons residing in the Grand Duchy and aged at least 18 at the time of purchase of the bike or pedelec25 for their personal needs. Only one financial aid per person for either a bike or a pedelec25 is granted within a period of 5 years.
The bonus is allocated for new bikes and pedelecs25 for which the invoice is issued in 2019. No minimum holding period required.